In the past, it was hard to find a shade of foundation which wasn't some kind of variation of the color of Kate Middleton's nude stilettoes. However, now thanks to a new generation of glamorous, dusky beauties such as Baywatch star Priyanka Chopra and the Kardashian clan, cosmetic brands have become more aware of the needs of a more diverse range of skin tones. 
However, the perfect foundation still remains something of a holy grail for many Asian women. While the usual rule of thumb is to match your foundation to the darkest part of your face, this doesn't work so well with the yellow/olive undertones that most Asian women have and often leaves skin looking dull and lacking radiance.
Thankfully, many cosmetics brands are wising up and looking beyond the basic light/medium/dark classifications. Brands such as MAC have made the business of matching your foundation to your face much easier thanks to their NC/NW color rating, which takes into account the undertones of your skin. A new breed of cosmetics brands are also emerging that cater specifically for Asian skin. 
Although my skin is fair, I do have very yellow undertones, which can leave my skin looking dull. My main priorities were to find a foundation that matched my skin without looking too chalky or jaundiced and also a product that brightened up my complexion. Below each description is the shade that worked best for me but the brands here all offer a decent range of colors so there should be one that works for you.
1. Charlotte Tilbury SPF15 Magic Foundation: £30, Charlotte Tilbury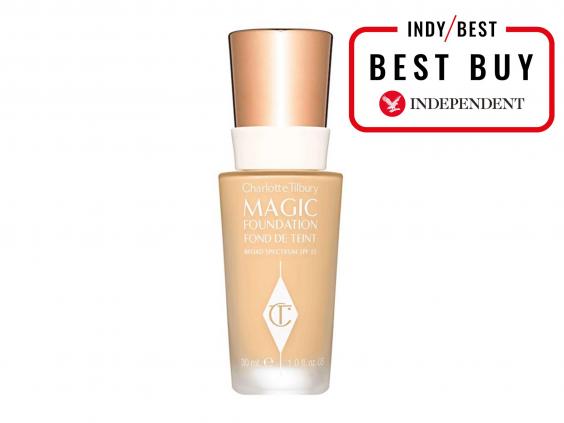 We're usually skeptical of any product that describes itself as "magic", but this is the exception to the rule. Magic Foundation is less runny compared to other liquid offerings, so you can't rush blending it in, but it won't spill on your clothes if you are doing your make-up on the Tube and the results are worth it. It gives full coverage, yet maintains a natural, radiant look without the mask-like effect associated with heavier foundations. Imperfections such as large pores disappear – it is like a Snapchat filter in a bottle. It comes in 15 different shades and also contains skin-healing ingredients such as vitamin C. An excellent foundation to take you from day to evening. Comes in 15 shades. 
My ideal match: Shade 5 Medium
2. MAC Studio Fix Fluid SPF 15 Foundation: £23.50, Look Fantastic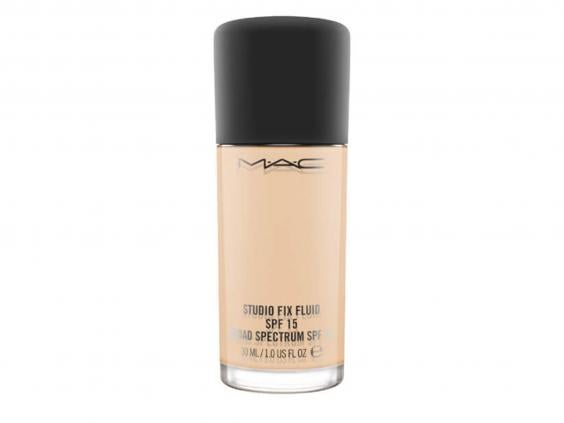 MAC foundation has become as much a part of an Asian bride's look as the gold jeweler, and it's no surprise why. MAC was the first to recognize the importance of the skin's undertones when choosing the right foundation. All its foundation shades come with the preface NC for neutral cool undertones (which are suitable for Asian skin tones) and NW for neutral warm. Now here's the science bit – the system is based on the color wheel, so even though you may think you have warm undertones, the NC shades neutralize the yellowness, so you don't look jaundiced. As the brand's senior make-up artist, Debbie Finnegan, says: "It is a firm favorite with my Bollywood clients. It offers medium to full coverage and a natural matte finish and wears well in hot climates. It also has a superb range of shades, some designed specifically with Asian skin tones in mind."  With over 40 different shades, it creates an oil-free finish that allows your skin to breathe. It's a good daily foundation that lasts throughout the day without needing touch-ups.
My ideal match: Shade NC25
3. EX1 Cosmetics Inviswear Liquid Foundation: £12.50, Look Fantastic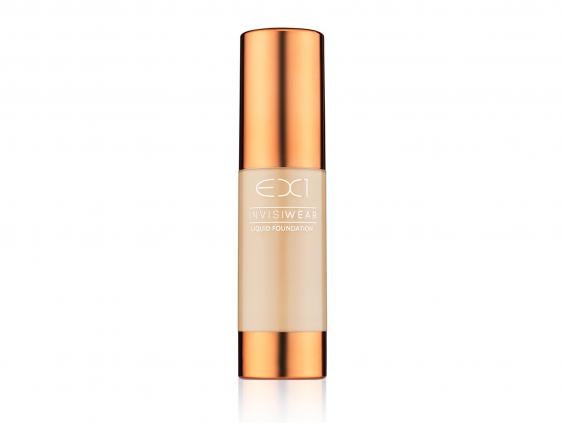 EX1 Cosmetics was created by British Asian entrepreneur Farah Naz. Using her background as a biochemist, she created a range of cosmetics aimed at Asian women after becoming frustrated with the lack of affordable choices available for olive skin tones, which typify Asian skin. This is a great budget foundation and comes in 13 different shades, which complement rather than mask yellowy undertones. Don't be fooled by its seemingly runny texture, as it gives surprisingly good coverage.
My ideal match: Shade 3.0
4. Oud Milano Youthful Foundation: £42, Oud Milano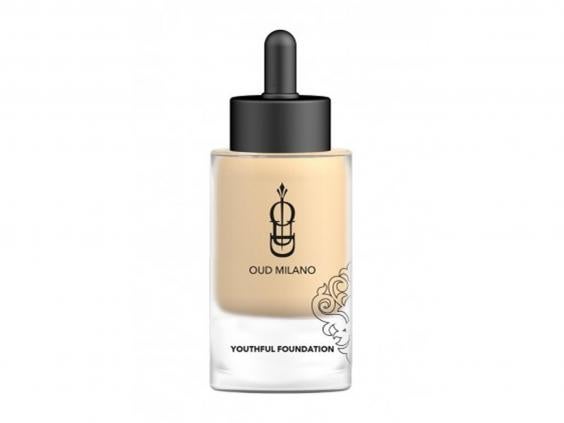 This Italian brand is relatively new to the UK, but is massive in the Middle East. Its foundation, which is made with organic and vegan ingredients, is highly pigmented – it contains over 35 per cent pigment compared to the 15 or 20 per cent found elsewhere. As a result, it's ideal for the glamorous Cleopatra-esque look associated with the Middle East that has now crossed over into Western fashion, thanks to Kim Kardashian. It is easy to blend in, giving you plenty of time to concentrate on the tricky business of perfecting your winged eyeliner. It doesn't sink into fine lines, which is always an issue with foundations offering full coverage and we'd wear it for Asian weddings or to create the Bollywood look.
My ideal match: Shade 202
Buy in-store at Oud Milano, Oxford Street
5. Lancome Teint Idole Ultra Wear SPF 15 Foundation: £28, John Lewis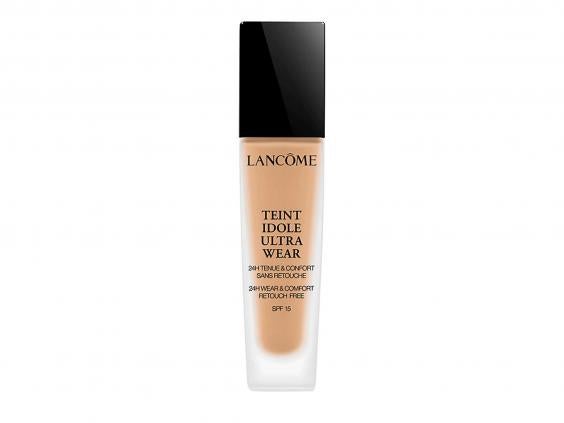 One of Lancome's best sellers, the Teint Idole Ultra Wear range has been expanded to cover a whopping 40 shades designed to cater for a wide range of ethnicities and skin tones. The foundation has been accompanied by a campaign focusing on empowerment featuring a range of women who challenge conventional definitions of beauty, such as director Gurinder Chadha. The coverage is fairly good, but did need a touch up during the day. The range of colours and the message of empowerment behind them are to be applauded though.
My ideal match: Shade 03 Beige Diaphane
6. Laura Mercier Candleglow Soft Luminous Foundation: £35, Feel Unique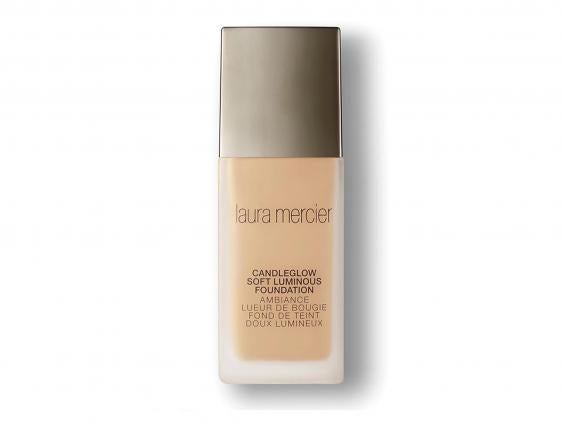 As the name suggests, this is a light foundation that  has the feel and look of a good quality BB cream on your skin, giving the effect of having had a good night's sleep rather than glammed up. Although it is aimed at all skin types, drier skins will benefit from its boost of hydration and the stay-true colour blend may mean that you have to go a shade lighter than you think to make the most of the radiant effect of the product. It comes in over 20 different shades and is a good choice for a natural, day-time look, but may not be bold enough for some of the brighter colours associated with Asian fashion.
My ideal match: Shade 07 Bamboo Beige
7. Estee Lauder Double Wear SPF 10 Foundation: £32.50, Look Fantastic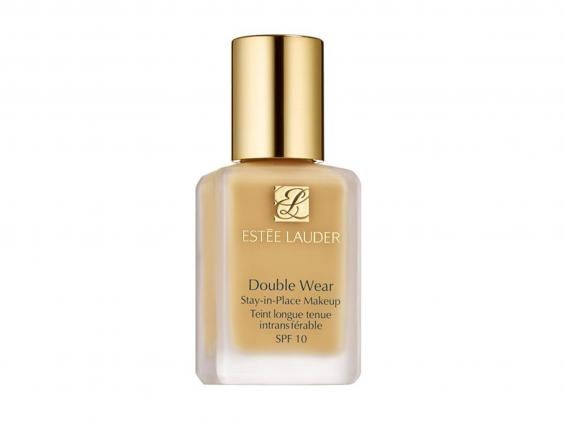 According to the brand, Double Wear will stay put for 15 hours and while our partying days are way behind us, if we could stay awake for 15 hours on the trot, this is the foundation we would trust to keep us looking as fresh. It comes in 44 different shades and has a smooth, matte appearance. While it is long lasting, it can feel a bit dry if your skin is not as hydrated as it should be, so we'd recommend it if your skin is slightly on the oily side.
My ideal match: Shade 2W2 Rattan
8. Rimmel Lasting Finish Foundation SPF 20: £6.40, Feel Unique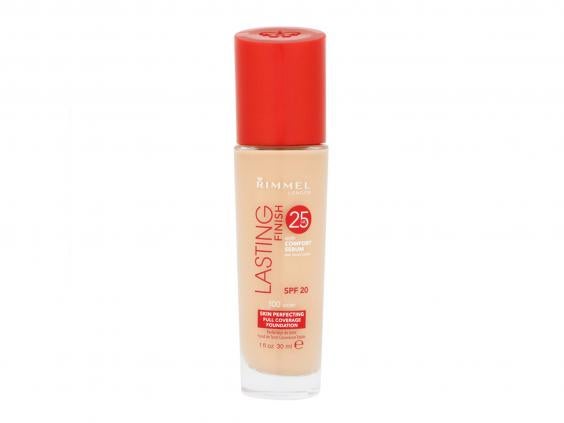 The latest buzzword in beauty circles is "dupes", short for duplicates, referring to the budget products that are dead ringers for similar high-end products, but without the hefty price tags. While it is tempting to think a budget brand can match the look of a luxury label, chances are, you will be disappointed. This, however, more than holds its own compared to more expensive products. While we would need a ridiculous number of espressos to confirm it will last for 25 hours, it definitely is a long-lasting product as it kept me going throughout the day. The only down side is that it can feel a bit dry, but that's also an issue with long lasting foundations from much more expensive ranges too. While it would be good to have a wider range of shades – there are only seven – it's not too pinky and is a good budget option.
Source:
http://www.independent.co.uk/extras/indybest/fashion-beauty/make-up/best-foundations-for-asian-skin-indian-pakistani-dry-yellow-undertone-a7801276.html